3 Potential Safety Problems Common to Children's Swings
Share
Issue Time

2021/06/02
Summary
If there is a safety hazard in children's swing, we need to deal with it in time to avoid security incidents. This article will specifically introduce the three potential safety problems common to children's swings.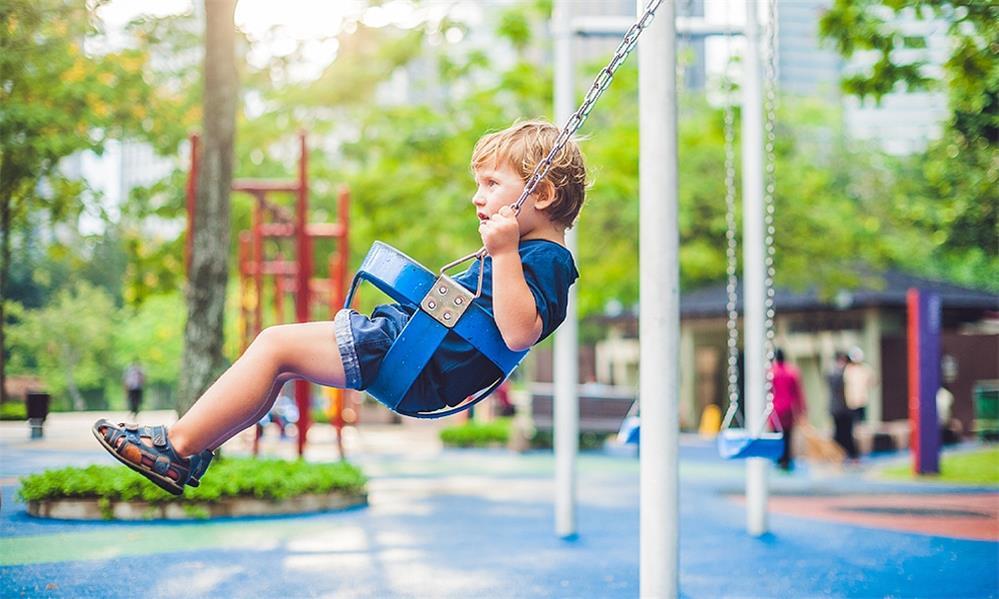 A
kid's swing
is conceptually a simple toy, but to keep your children safe when they're playing on them you'll need to know a bit more about the potential issues that might make a swing unsafe. The following are three potential safety issues for kids' swing sets.
Poor mounting
Whether an outswing is mounted on a living tree or a wooden frame, the rope should never be wrapped around the wood. On a living tree, the rope could eventually constrict the growing branch and kill it, leaving it weakened and relatively brittle. If the rope is loosened slightly to prevent this, it is likely to rub against the branch or beam, damaging both the rope and the wood over time.
To avoid this, children's swing sets should be suspended from eyebolts that are inserted vertically through the supporting wood and secured at the top with rust-resistant washers and nuts. This prevents friction damage, and allows the wood to grow around the bolts if you're using a living tree, securing it even more firmly.
Unprotected chains
Public and semi-public playgrounds often opt to use galvanized steel chains to build their swings. Unlike plastics, these don't degrade and wear out, and don't need to be carefully maintained to prevent accidents.
Unfortunately, while chains aren't going to break under a child's weight, they will inevitably pinch little fingers, which is never fun and can sometimes cause very painful (though non-serious) injuries. Additionally, exposed metal can get extremely hot under direct sunlight, posing a burn risk on, particularly warm summer days. That doesn't mean that all chain swings are bad, though. Newer models that have a protective plastic covering address these issues nicely.
Old Tires
Tire swings in general are more dangerous than most other kinds of play equipment. The heavy tire puts constant stress on the tree or frame that it's mounted on, and can eventually damage it if it's not designed to handle that burden. Older DIY tire swings in particular are dangerous because of the types of tires that people tend to use.
Old tires are a terrible choice as a children's toy. The cracking and crumbling rubber will expose sharp (and often rusty) wire mesh, and the crumbling rubber itself can contain benzene, mercury, arsenic, and a variety of other toxic chemicals. If you've used one of these old swings yourself, you may have noticed how easily residue comes off and clings to hands and clothing.
If we do not deal with the above potential safety hazards in time, it may cause the failure of the children's swing and cause some safety accidents. If you want to learn more about children's swing after reading the above content, please contact us. We will provide you with professional consultation and effective solutions.
As a professional manufacturer of
outdoor fitness equipment for children
, we have always been committed to providing a safe and beautiful play environment for every child. We have a strong R&D and design department, established a complete quality inspection system, and can provide customers with safe and high-quality products. Our professional management team can also continuously optimize and adjust our design according to customer needs. If you are interested in our kids swing, please contact us immediately!