3 Reasons to Get a Basketball Hoop for Your Kids
Share
Issue Time

2021/09/26
Summary
Choosing the right basketball hoop for your children can help keep your children healthy and improve many skills. This article will specifically introduce the benefits of buying a basketball hoop.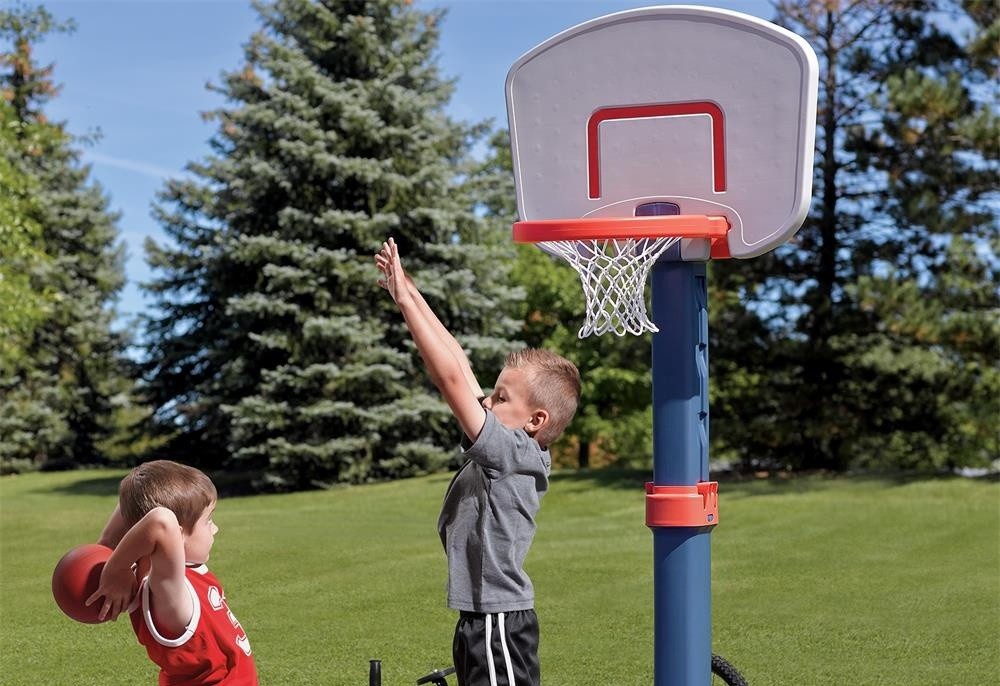 If you want to keep your children active and healthy, make new friends, and learn valuable teamwork and critical thinking skills, setting up a basketball hoop for your children is a great way. Here are the benefits of buying a
basketball hoop
for your child.
1. Daily Exercise
In our current digital era, many kids are forgoing outside activities for virtual entertainment. However, creating a fun and engaging landscape outdoors is a great way to get your kids active and interested in their physical wellness. A basketball hoop is an exciting recreational tool that your kids can play with alone or with friends, so they won't even know they're exercising!
Children between the ages of 6 and 17 need at least one hour of moderate-intensity physical exercise every day.
According to the regulations of the Centers for Disease Control and Prevention, children should exercise vigorously three days a week.
Learning basketball allows children to incorporate frequent physical activities into their daily lives and contributes to overall physical health and wellness. In addition to the coach-guided basketball training camp, children can also practice at home (setting up a basketball hoop) to stay active.
2. Social Interaction
When children are young, they usually unite around a common interest. By creating an environment, they can interact with their peers and engage in healthy activities such as sports at the same time.
Participating in basketball from an early age helps children's psychological development. Playing in a team allows your child to make friends and interact with her peer group. Team sports can also improve children's ability to communicate and solve basic problems.
Through the experience of winning and losing in basketball games, children can prepare for future failures in life. Playing basketball teaches children social skills and coping strategies, which are useful in school, family, and peer relationships.
3. Improve skills
Learning to play basketball includes dribbling, throwing, catching, and spinning. Starting basketball training at a young age can use major muscle groups to improve motor skills. Playing basketball can improve children's flexibility and endurance.
Basketball teaches children hand-eye coordination, multitasking, strategy, and many other skills, which they can apply in all areas of school and life. When they can dribble correctly or shoot successfully, it also provides children with a great sense of accomplishment. Before you know it, igniting your initial interest may turn into a lifelong hobby for your child.
The children's basketball hoops designed and manufactured by Big Elephant Play are safe, stable, adjustable in height, suitable for indoor and outdoor use, and can meet the diverse needs of users. If you want to know more about children's basketball hoops after reading the above, please contact us for a comprehensive solution.
As a professional manufacturer of
outdoor fitness equipment for children
, we are committed to creating beautiful childhood memories for every child. We have an experienced team and staff who conduct comprehensive quality inspections from product design to export and can provide customers with high-quality and safe products. At the same time, we can continuously adjust and optimize new solutions according to the diverse needs of customers. If you are interested in our kids' basketball hoop and its services, please contact us immediately!