How to Choose the Right Kids Basketball Hoop?
Share
Issue Time

2021/09/29
Summary
Choosing a high-quality kids basketball hoop can not only stimulate the kid's sports cells but also provide great safety. Let's learn about how to choose the right kids' basketball hoop together.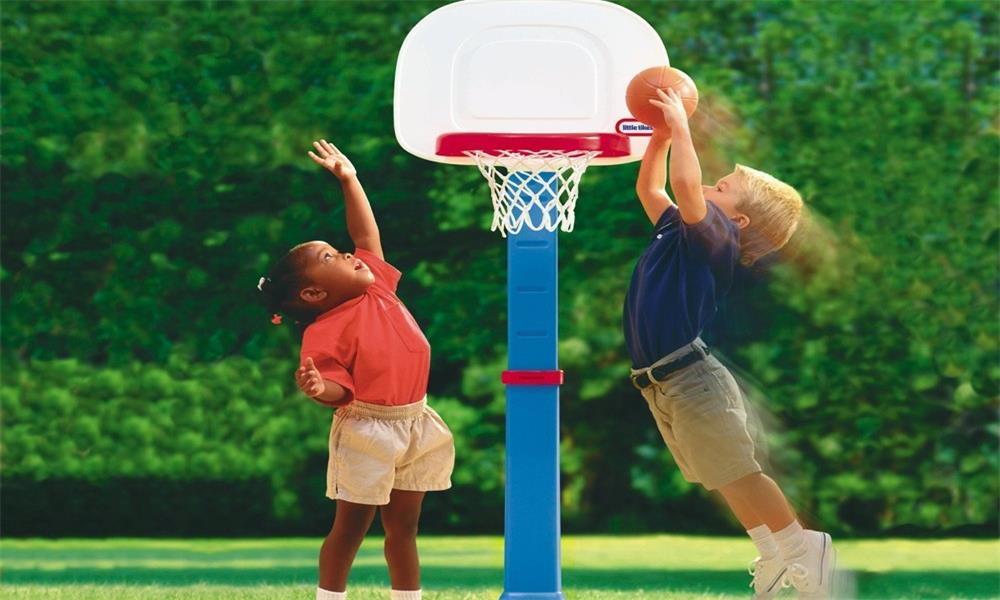 As we all know, playing basketball is very beneficial to the growth of children. It promotes fitness and socialization, and any parent will be a good encouragement to their children to participate in it. Choosing a high-quality kids basketball hoop can ensure the safety of children playing basketball, and also allow children to participate more in it. The followings are some factors that need to be considered when choosing a
kids basketball hoop
.
Portable or In-ground Basketball Hoop
One of the first things that you will have to decide on is whether you want to get a portable basketball hoop or an in-ground hoop. A portable hoop, obviously, could be moved around and away during and after playing. It normally comes with a base that you either fill with water or sand to give it some stability. An in-ground hoop is constructed into the play area, typically into a concrete flooring.
If you don't have a fixed place to play, you can choose a portable basketball hoop. However, if your front yard or backyard does have enough space, you may need to build an underground hoop in your play area. This can provide great stability and give you and your child a chance to play some aggressive games because it can be firmly fixed on the ground.
Backboard material
Rebound is a very important part of the basketball hoop because it affects the results of the game. It guides the child's sight and helps them to aim. When layup, children can bounce the ball onto the backboard to make it fall into the basket. If your rebound material affects the bounce of the ball, it will affect the final result!
When it comes to backboards, you will find that the most common materials are acrylic and tempered glass. For children, acrylic basketball boards are safer than tempered glass basketball boards, and tempered glass is more suitable for professional basketball games.
Adjustability
While the most important considerations for buying a basketball hoop are the above two, you might appreciate a hoop that is adjustable if you have growing kids. A lot of the adjustable basketball hoops can be adjusted from a height of 7 feet up to the regulation height of 10 feet.
In this way, your little ones won't feel discouraged if they are unable to make a basket at regulation height, but you can gradually move up to 10 feet as they increase their skills. The adjustable basketball hoop made by BIG ELEPHANT is suitable for children of multiple ages and is safe and stable.
Netting
The most common types of netting are nylon and chain links. Nylon netting is cheap but less durable while chain links are durable but will eventually rust. The basketball net provided by BIG ELEPHANT is sturdy, durable, and cost-effective.
The adjustable kids' basketball stand designed and manufactured by BIG ELEPAHANT is sturdy and durable, easy to install and disassemble, and is very suitable for indoor or outdoor use. If you want to know more about kids' basketball hoops after reading the above, you can get a comprehensive solution by contacting us.
As a professional manufacturer of
outdoor fitness equipment for children
, we have accumulated rich design and production experience in this field. We have an experienced production department and a strict quality inspection system for each link of product manufacturing, which can provide customers with high-quality and safe products. At the same time, we will also provide corresponding customized services according to the diverse needs of customers. If you are interested in our kid's basketball hoop, please contact us immediately!