What Issues Should We Pay Attention to when Buying a Kids Basketball Hoop?
Share
Issue Time

2021/11/19
Summary
Before buying a kids basketball hoop, we not only need to understand the types of different basketball hoops but also need to consider many factors. This article will specifically introduce the considerations for choosing a basketball hoop for your children.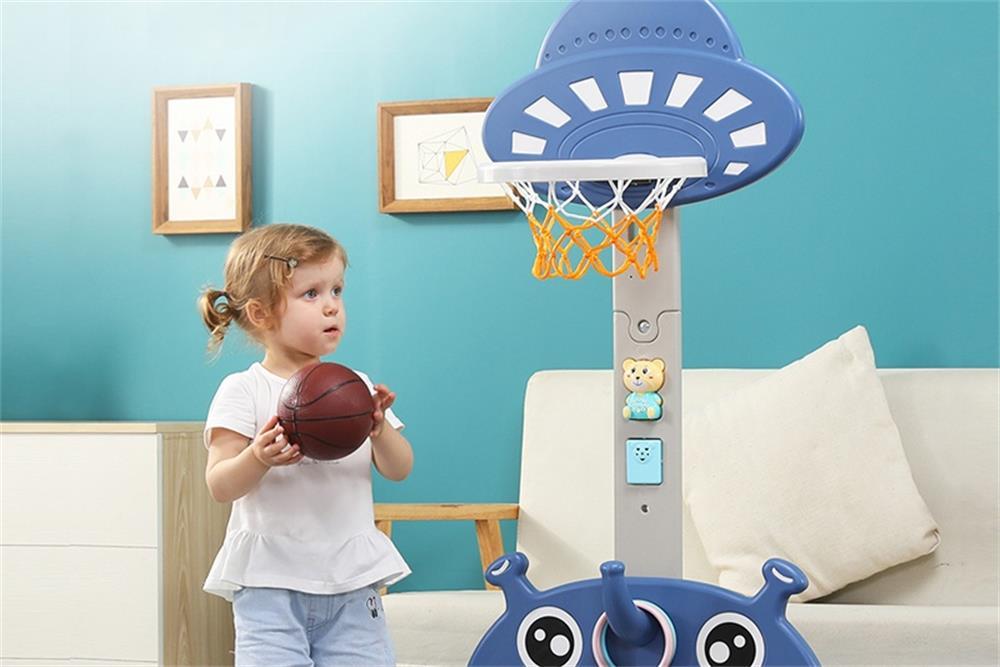 Before purchasing
kids' basketball hoops
, you need to keep in mind what you will be using the basketball hoop for, how often you will be using it, and other important factors. In addition, before you go shopping, you should also familiarize yourself with the different basketball hoop products available. The followings are the issues that need to be paid attention to when buying a kids basketball hoop.
1. The safety of kids basketball hoops
The safety of kids' basketball is something that should be investigated before any investment is made. There have been injuries to children playing various sports at an early age. Parents should keep an eye on the kids and monitor the play to ensure they are playing safely.
One major consideration when choosing a kids basketball hoop is whether or not the material is safe for the kids' skin. You will need to consider whether or not it is made from all-natural materials, such as wood. If it is, then it is safe, but you will have to check to see if it is toxic to the kids.
The material should be powder coated so that it does not leave any residue on the kids' skin. Also, you may want to consider investing in a kid's basketball hoop net to provide extra protection. It is much better to take precautions now before the child becomes a serious health hazard than later.
In addition, there are safety features that you will want to look for as well. The basket is wide enough to accommodate two people, and there are four wheels on the bottom to ensure stability. In order to make sure these things are all in place, you will want to choose a kids basketball hoop that is certified by the Consumer Product Safety Commission.
2. The durability and longevity of kids basketball hoops
Having a kids basketball hoop at home for your children to use is one of the most enjoyable things you can do. But if you want it to last, you need to know how to take good care of it so that it will stay in good shape for a long time. One good habit that you should develop when it comes to your kid's basketball hoop is to avoid placing any kind of heavy objects on it. You should also avoid dunking the ball on your kid's basketball hoop. Doing these two things will help it last longer.
When buying kids basketball hoops, it is important to check out the material it's made of. You definitely don't want to buy one that is made up of cheap materials. A low-quality basketball hoop will only cause you to buy another one in a year or two later because the first one broke when you dunked the ball. You don't want this to happen because you will end up spending a lot of money on hoops for your children.
To increase the durability and longevity of your kid's basketball hoops, you have to regularly use them. This means that you should not leave your children unattended even if you are away for a few hours. This might make them curious as to why the hoop keeps breaking.
The area where you place your kid's basketball hoop also plays an important role when it comes to its durability and longevity. Place it in a dry and cool area. You should also avoid placing it in direct sunlight because this can lead to the material of the basketball being damaged by the sun's rays. Keep in mind that if you leave your children unattended when they are playing, you need to take good care of the basketball.
Another thing you can do to maintain the durability and longevity of kids' basketball hoops is to clean them regularly. You should use kid's soap and water to wash the basketball because too much washing can cause the material of the basketball to be damaged. The basketball hoop should never be dipped in water because this can cause the material to be damaged. You should also take proper care of the basketball and make sure you keep it away from moisture.
3. The fun and addictability of kids basketball hoops
Because kids basketball hoops are so many different styles and colors available, your kids will be able to express themselves through their favorite basketball toy.
Since kid's basketball hoop sets come in all different sizes, there is one that is right for any kid. Even if your child is very tall, you can find a hoop that will fit around their torso. If your child is a shorter kid they will be able to get the most enjoyment out of a mini hoop that is designed to be low enough for their crib. Another great option for taller babies is to find one that can be hung from the doorknob.
Another thing that makes a kids' basketball hoop fun is the colors. Every color of the rainbow can be found on a basketball hoop. You can even find some that are decorated with colorful hoops and letters.
One thing that you have to be careful about is buying cheap kids basketball hoops. You do not want to pay too much money for something that will fall apart after a few uses. Even though you will probably get an excellent price when you shop for these you have to think about what quality you are getting.
Overall kids basketball hoops are a great toy that your kids can play with. They provide hours of fun for your kids as well as exercise for your kids. BIG ELEPHANT provides a stable and adjustable children's basketball hoop, suitable for children of multiple ages, and adds a lot of fun.
As a professional manufacturer of
outdoor fitness equipment for children
, we are committed to creating beautiful childhood memories for every child. We have an experienced team and staff who conduct comprehensive quality inspections from product design to export and can provide customers with high-quality and safe products. At the same time, we can continuously adjust and optimize new solutions according to the diverse needs of customers. If you are interested in our kids' basketball hoop and its services, please contact us immediately!