What Factors Do We Need to Consider when Choosing a Climbing Frame for Children?
Share
Issue Time

2022/01/19
Summary
This article will share with you the specific factors that need to be considered when choosing a children's climbing frame for your reference.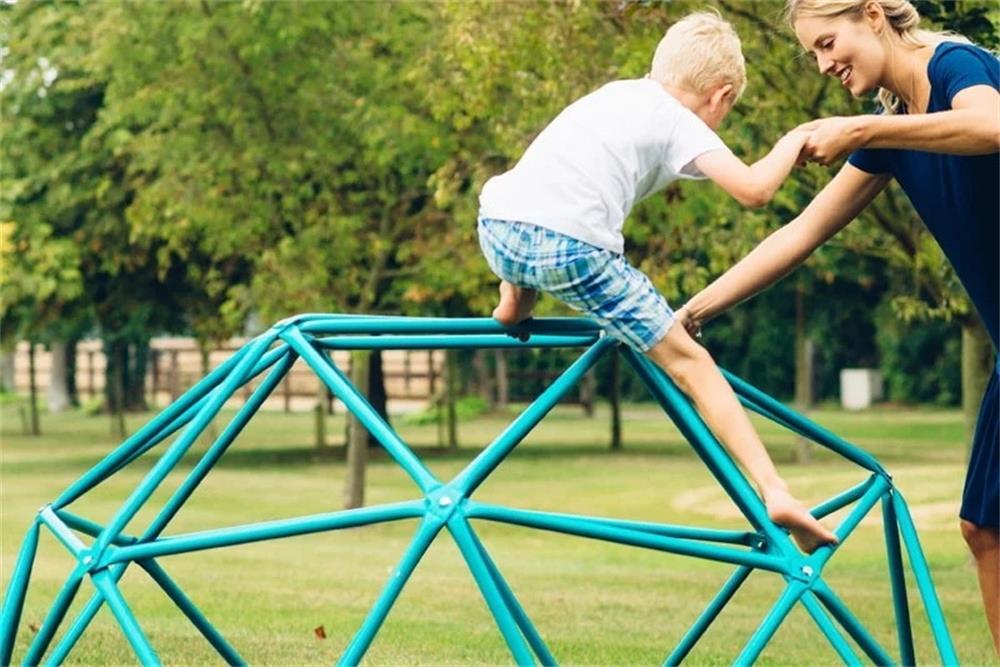 Children's climbing frames
are a fantastic playground equipment item, thanks to not only being a consistent source of fun but also their versatility of use. With a climbing frame, children – whether at home or in school – can reap a range of play benefits. Children enjoy lots of fun, while at the same time improving their motor skills, strength, balance, and coordination. When looking for a good children's climbing frame, it is important to consider the following points.
Safety
In many ways this is the top priority, safety is one thing you should always look for when picking climbing frames for children. While you can't guarantee that your child will avoid falls when using a climbing frame, you want to make sure that the child's climbing frame you choose is as safe and secure as possible.
Make sure the climbing frames you get for your children have a design that conforms to all safety standards. This is related to the quality of the material used in assembling a climbing frame. Look for a material of high quality to eliminate injuries from factors such as abrasive climbing frame parts, while you can also consider having the climbing frames installed alongside shock-proof surfacing for a real emphasis on safety.
Functionality
A good children's climbing frame should enable a range of useful benefits. Look for a sturdy climbing frame that children of various ages can climb on. The balance and coordination of your children can greatly improve through such activities.
You could select a creative climbing frame with challenging features such as bars to swing on, to keep children interested in the frame as they find new ways of completing tasks, while at the same time getting a range of exercise benefits. There are various types of climbing frames you can get for the children in your care. Popular options include dome climbing frames, while others have shapes similar to play towers.
BIG ELEPHANT offers great versatility in children's climbing frames that improve children's motor skills, strength, and balance. You can get a climbing frame with ladders, slides, and/or tires to swing on. This helps children expand their imaginations as they acquire a range of different physical skills.
Lasting Quality
Your process of choosing a climbing frame for children should always consider quality. Ensure you look for climbing frames providing quality made to last a significant number of years. The joints and installation should be of a quality that allows prolonged and regular use. Since, in most cases, climbing frames are installed outdoors, the quality of the material used to make the climbing frame should be able to withstand harsh weather.
Appearance
The appearance and visual style of a climbing frame is determined by a number of factors, including its design elements and color scheme. You should look for attractive designs and colors that both attract the attention of children, and fit the colors in your space. Many children nowadays spend much less time playing outdoors, but great-looking playground equipment, such as our selection of children's climbing frames, are ideal for attracting and keeping children engaged in fun and educational play.
You can browse through our collection of climbing frames to pick the best one for the children who will be using it in your space.
We'll be able to guide you to pick a climbing frame that will offer your children a combination of fun play, educational benefits, and exercise. You can find out by browsing related products on our website.
As a professional manufacturer of
children's fitness equipment
, we have accumulated many years of design and production experience in this field. We are committed to providing safe amusement facilities for every child and creating an interesting amusement environment. We have also established a complete quality inspection system, which can control the quality of our products in an all-round way. If you are interested in our children's climbing frame, please contact us immediately!