Some Useful Tips for Maintaining Kids Trampoline!
Share
Issue Time

2022/02/17
Summary
This article will give you some helpful tips on caring for your child's trampoline to keep it in top condition.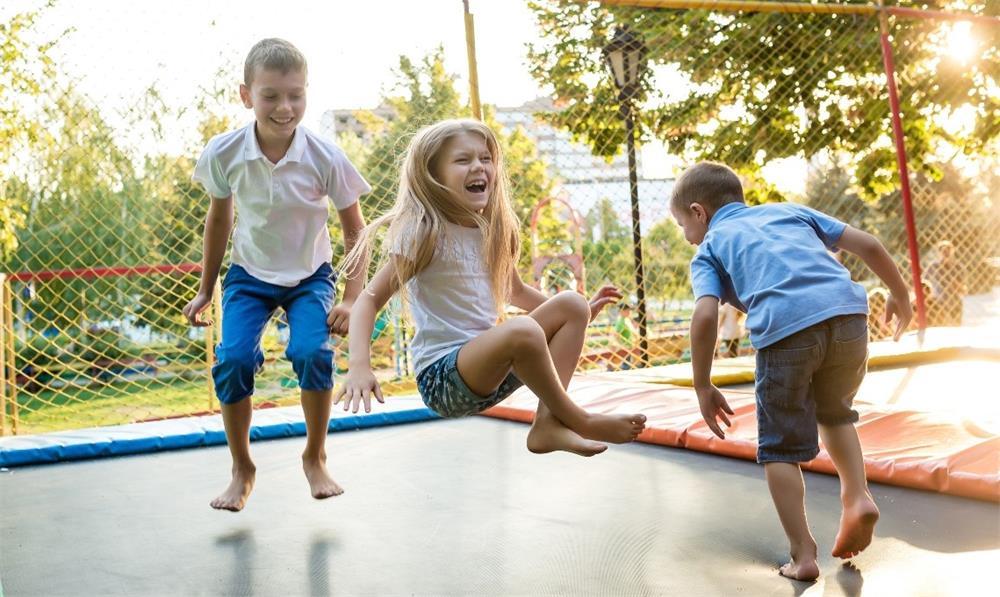 Sometimes by inspecting and maintaining your trampoline, you can guarantee that your trampoline will last longer. Want to enjoy your trampoline for a long time? With these handy tips below, you'll keep your kids trampoline keep best!
Clean your trampoline regularly
If you leave the trampoline outside and use it for a long time, the trampoline will accumulate a lot of dirt. So it's a good idea to clean your trampoline from time to time. Remove dirt with a dustpan and brush, and clean the trampoline with cold water and a cloth or soft sponge.
Protect your trampoline from wind and rain
If you don't plan to use your trampoline for an extended period of time, for example, because fall or winter has arrived, it is wise to cover your trampoline with some tarps. This protects your trampoline from dirt and discoloration.
If a strong storm is expected, you will need to remove the safety net from the trampoline and anchor your trampoline with an anchor set, and provide extra ballast for the trampoline.
Replace trampoline parts in time
Safety above all! To guarantee the safety of your trampoline, it is wise to regularly check your trampoline for any defective or loose parts. Is a part due for replacement? Replace it in time! See below where you should pay attention to during this check:
1. The condition of the frame connections; are all tubes still well connected?
2. The condition of the springs; is there still enough tension on the springs and are they still intact?
3. The tension of the jumping mat; is the mat still resilient and undamaged?
4. The condition of the safety pad; is the pad still positioned correctly and are the springs completely covered by the pad?
5. The condition of the safety net; is the safety net still properly attached to the trampoline and is the net still undamaged?
6. The overall stability of the trampoline; is the trampoline still sturdy, stable, and level?
By following these handy tips, you don't have to worry about the condition of your trampoline. You can also find a children's trampoline to your desired specifications on the BIG ELEPHANT website, and we can also provide you with a one-stop shopping service.
As a professional manufacturer of outdoor fitness equipment for children, we are always committed to bringing safe and beautiful childhood memories to every child. With an experienced manufacturing team and strict quality inspection system, we can provide customers with high-quality and safe products. We can also continuously optimize and adjust the design plan according to the needs of customers to provide each child with the most suitable outdoor facilities. If you are interested in our children's trampoline, please contact us immediately!