Things to Be Aware of when Using a Children's Trampoline
Share
Issue Time

2022/03/30
Summary
Jumping on a trampoline is fun for kids. It also increases the child's heart rate and involves muscle strength. If you decide to buy a trampoline, be sure to follow the safety guidelines below.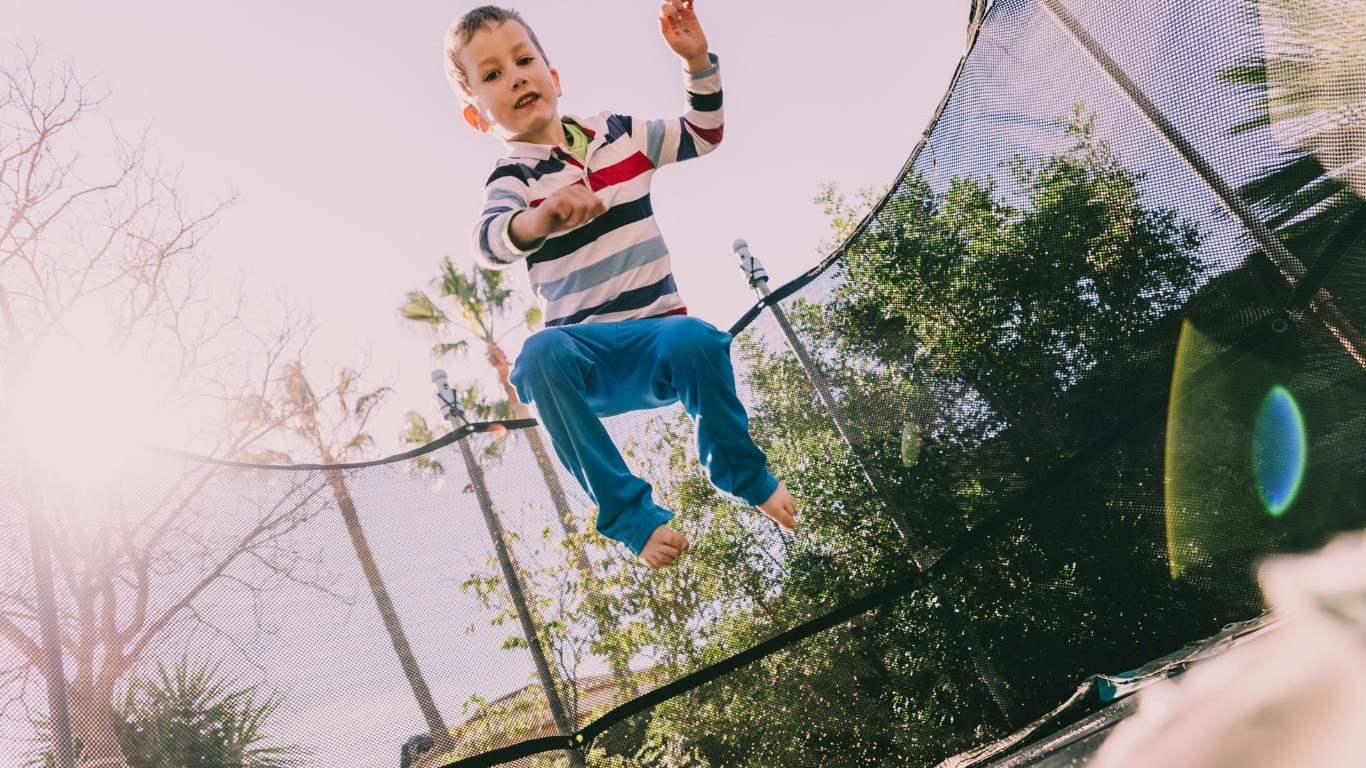 Trampolines are equipment used for recreational, gymnastics, and fitness activities. It is made of thick mesh fabric and spreads out on a round frame. The fabric is attached by springs, which allow you to jump and bounce on top.
Jumping on a trampoline is fun for kids. It also increases your heart rate and involves muscle strength, so it doubles as a form of exercise. This is why
kid's trampolines
have become so popular.
If you decide to buy a trampoline, be sure to follow the safety guidelines. Make sure your entire family understands these rules.
1. Consider any medical conditions your child has. Ask your child's pediatrician if it is safe to use a trampoline.
2. Set up a trampoline on the ground. Make sure the ground is level. Place the trampoline on a soft surface, such as grass. Never place a trampoline on concrete unless there is a layer of safety mat around the trampoline.
3. Install trampolines away from trees, fences, or other structures.
4. Make sure to remove any leaves, water, or other debris from the trampoline before jumping.
5. Cover the trampoline's frame, springs, and hooks with a protective safety mat.
6. Install a safety net around the trampoline.
7. Inspect the trampoline for torn and damaged fixtures before each use. Look for holes in nets and landing surfaces.
8. Make sure the springs and bolts are properly seated before use.
9. Replace any damaged fixtures, pads, and nets before using the trampoline.
10. Remove objects under the trampoline.
11. Before jumping, remove any jewelry, hats, or items from your pockets.
12. Take off socks and shoes, which increase the risk of slipping.
13. Wear tracksuits. Avoid clothing with embellishments or large buttons.
14. When children use the trampoline, be sure to supervise them. An adult should act as an observer for the jumper.
15. Only one person is allowed on the trampoline at a time.
16. Never allow children 6 years and younger to jump on the trampoline.
17. Never let a child do somersaults or flips. Stop them if they jump too high or out of control.
18. Always jump in the center of the trampoline and avoid jumping along the edges.
19. Never jump off a trampoline. Tell the children to stop jumping, walk to the edge, sit down, and slide down.
20. After using the trampoline, remove all ladders to ensure children cannot enter.
While children are having fun, it is very important for adults to ensure the safety of children. Our children's trampolines have been safety tested to ensure that children can play safely. If you need it, please
contact us
.
Big Elephant Play is a professional
children's outdoor play equipment supplier
. Relying on 22 years of production service experience and 15 years of industry experience, we provide a full range of service systems from product design, manufacturing, quality control, marketing, and after-sales support. Big Elephant Play aims to provide 2.5 billion children around the world with fond childhood memories and healthier, more enjoyable lifestyles. Produced in strict accordance with international quality standards such as EN71/ASTM. At the same time, it also provides employees with a safe and happy working environment based on BSCI/SEDEX social responsibility standards.