What is the portable football goal net set like
Share
Issue Time

2022/04/18
Summary
Soccer should start from dolls, which is a natural thing for people who love football
Soccer should start from dolls, which is a natural thing for people who love football. As a large-scale sport with billions of spectators and fans, the football practice net is an indispensable part of our daily football practice. auxiliary sports equipment. Development to the present, the market is also dazzling, all kinds, from toddlers to children, to teenagers, adults, there are all kinds of practice nets, what we want to say about elephant play is - the portable football goal net of amusement equipment The suit, whether it is indoor or outdoor, will give you a small court anytime, anywhere.
1. Football goal portable soccer goal net set - 2 in 1 Performance
Versatile: Standard net on one side and 6 target areas on the other for practicing ball control and passing and shooting accuracy
Built to last: Durable frame and easy-to-clean reinforced football net
Simple to set up: ready in seconds; includes 4 stakes to secure the goal to the ground, preventing strong play from tipping the goal over
Portable: Easily folds and slides into included carry bag for easy transport and compact storage; provides indoor/outdoor use in the yard, beach, field or at home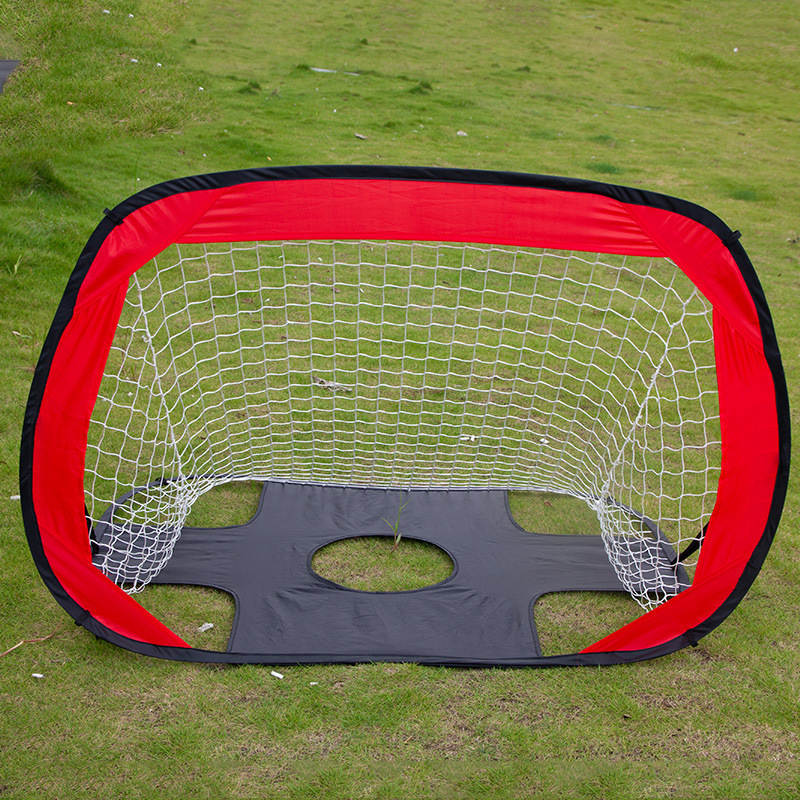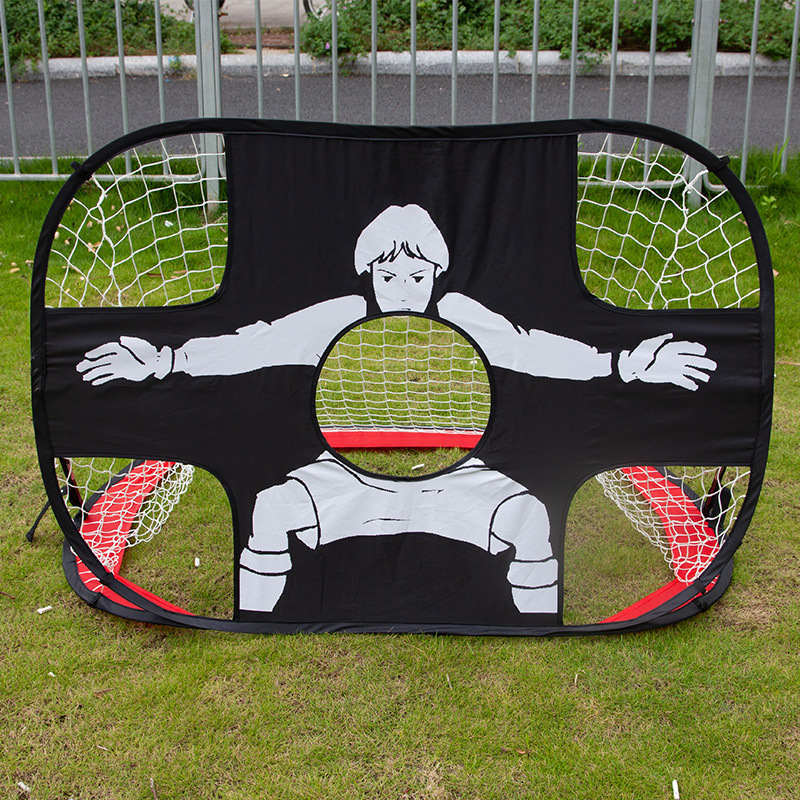 2. Football goal portable soccer goal net set - 2 in 1 product analysis

1. Overall fabric of the goal: wear-resistant Oxford cloth, tear-resistant, easy to clean (reinforcing cloth can be customized on demand)
2. colors: black, blue, red or OEM design custom
3. Package size: 2.4 X 15.3 X 15.7 inches
4. Ball net: Made of polyester material, professional standard tennis material, tensile strength, high wear resistance.
5. Steel bar edging: The whole edging is designed with large rounded corners, and the protection upgrade is more in place to avoid leakage of steel wires (reinforced models can thicken steel bars and edging)
6. Support rod: fiberglass support rod, use independent webbing, support top with soft rubber to prolong service life
7. Convenient storage: It is light and compact after being folded, and there is a dedicated storage bag for delivery. The diameter after folding is about 40 cm, which is convenient to carry and does not take up space, and can be played anytime, anywhere.
This is perfect for kids and adults soccer practice, if you need to order a batch of these portable soccer goal net sets, you are welcome to contact us. Our Elephant Amusement is a
children's outdoor amusement equipment
product and service brand under Qingdao Pacific Group. Relying on 22 years of production service experience and 15 years of industry experience, we provide a full range of service systems from product design, manufacturing, quality control, marketing, and after-sales support. Big Elephant Play aims to provide 2.5 billion children around the world with fond childhood memories and healthier, more enjoyable lifestyles. Our custom-made children's play sets, swings and
outdoor play equipment
are produced in strict accordance with international quality standards such as EN71/ASTM. At the same time, if you need, we have suitable products for you,
choose us
Outdoor Trampoline Companyand look forward to win-win cooperation between you and me
Tel:
86-18300291115