5 Kinds of Outdoor Play Equipment Best for Kids
Share
Issue Time

2022/04/23
Summary
As the urban environment changes and our economy continues to grow, large children's playgrounds are rarely seen in this day due to space and time constraints. Here are a few references to how kids can enjoy and benefit the most from less play equipment and less space.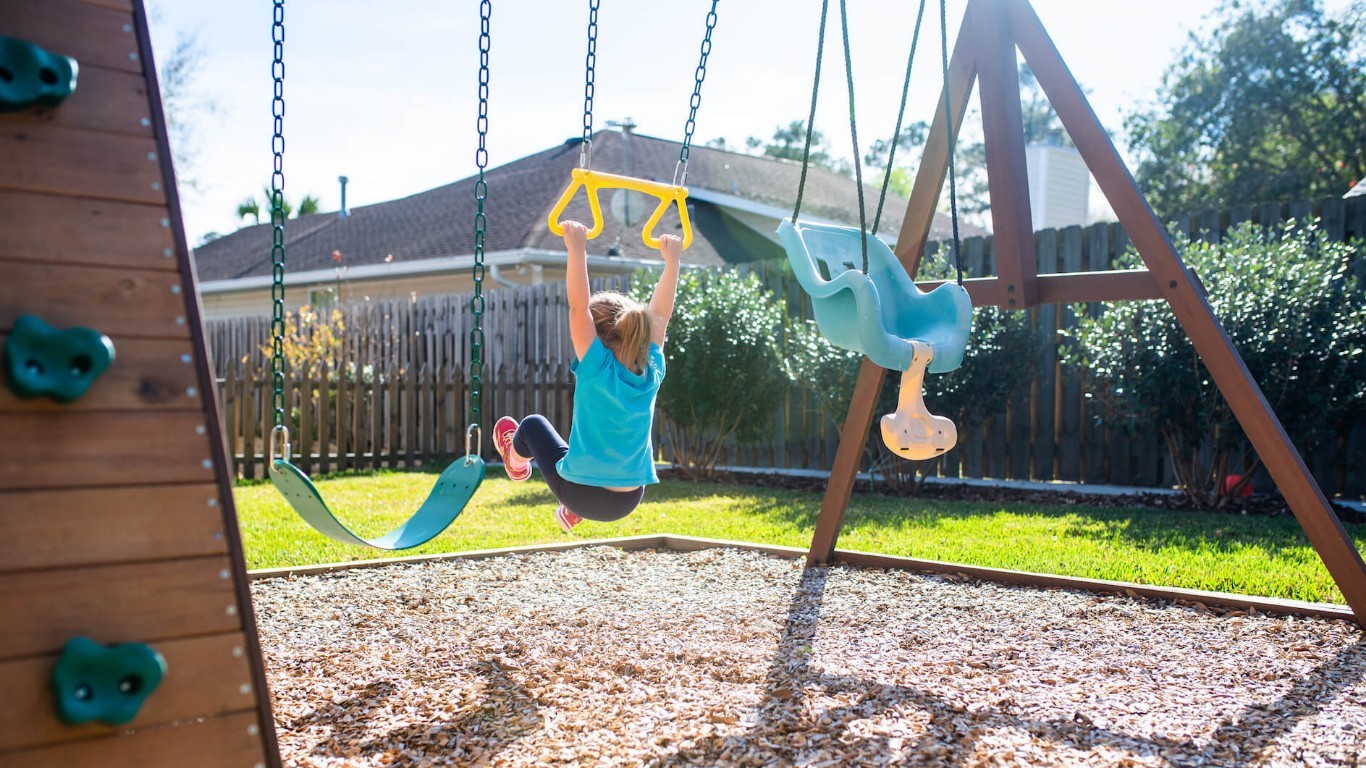 Playtime is the best time of a person's childhood. Play instills physical, emotional, social, and intellectual development in children. Both outdoor and indoor play can reveal a child's personality and character. The most desirable toys, indoor or outdoor, the answer lies between what we're looking for and what we should be looking for?
Both outdoor and indoor play has the same advantages for children. Play is a medium for children to express themselves. Whether it's a baby, 6-year-old, or teen, it's the best way to express yourself and learn.
Outdoor play is more recommended as it helps to enhance children's physical and mental health and has a huge impact on their physical and mental health. As the urban environment changes and our economy continues to grow, large children's playgrounds are rarely seen in this day due to space and time constraints. Here are a few references to how kids can enjoy and benefit the most from less play equipment and less space.
Just 10 minutes a day of bouncing can increase your heart rate to strengthen the muscles needed for a healthy cardiovascular system. Your kids are having so much fun playing and bouncing, that they don't even realize what they're doing for their little hearts!
Jumping makes everyone happy for a reason. Increased oxygen circulation stimulates the release of endorphins, which naturally boost mood.
Jumping up and down on the trampoline was fun and a great way for our kids to unwind after a great day. The attention, fun, and repetition of bouncing on a trampoline are great for improving sensory skills.
Play center/playhouse/treehouse:
The play center/theatre/treehouse is the perfect central location for children's playtime activities. This structure is great for children of all ages as its many activities offer varying levels of difficulty and stimulation. Kids can also choose their ride experience.
Remember the game of climbing up the slide from the slope instead of the steps, then call your mom to show her how you and your friend slide down together. Slides are one of the most amazing play equipment for kids. It helps develop their overall muscles and coordination, can be used in a variety of games, and enhances creativity.
Not only is swinging on the swings fun and relaxing, but it's also a great exercise. In fact, an hour of rocking burns about 200 calories. That's about as many calories as you burn by jogging for an hour!
There's no question that swinging is a workout. Actually, it's a great exercise. In addition to burning about 200 calories per hour, swinging strengthens muscles, tendons, joints, and ligaments—just like any other type of conditioning. Unlike other forms of traditional exercise, swinging is a low-impact exercise that's perfect for kids.
Plus, as we mentioned before, swinging is great and relaxing. Your child will get a good workout before they know it.
The kids enjoyed climbing, doing some gymnastics, and playing in the structure. It also presents a challenge for the kids as they want to climb up or down the dome quickly. While playing on the dome climber, their muscles get stronger, and their grip increases, while they are busy trying out imaginative formations on the dome climber.
Children learn to be patient while waiting for their turn to hit the bar. For some children, patience is a difficult skill to master, so extra practice, while they play, can be beneficial. Children also learn that impatience is a trait that is not well tolerated. For example, if a child becomes aggressive because of being at the end of the row on the horizontal bar, their peers may not want to be around them.
You might even notice the kids encouraging each other to cross the horizontal bar. By encouraging each other, children can learn in real-time the benefits of active support as they try to complete a task. On the horizontal bar, children have the opportunity to encourage others and be encouraged. In other words, children learn to treat others in a positive way because they embrace it and see the impact it has on others.
Football
When you enroll your child in a football program, it provides a great opportunity to meet like-minded children; this will help your child learn to socialize with others and build lasting friendships. Football is a fun way to enjoy the outdoors and get a healthy workout with friends.
Playing football requires teamwork. Each team has multiple players, and players can play a variety of roles. Some act as defenders to prevent the opposing team from scoring. Others attacked, trying to move the ball onto the field to score against the opposing team.
To be successful, players must work together by passing, running, defending as a team, and constantly interacting with each other. Teamwork is another skill that applies off the football pitch. It is necessary at school, at work, and with family members.
The above introduces the amusement facilities suitable for children to play outdoors. If you need it, please
contact us
.
As a professional
kid's outdoor sports fitness equipment supplier
, Big Elephant Play aims to provide 2.5 billion children around the world with wonderful childhood memories and a healthier and more enjoyable lifestyle. Produced in strict accordance with international quality standards such as EN71/ASTM. At the same time, it also provides employees with a safe and happy working environment based on BSCI/SEDEX social responsibility standards.