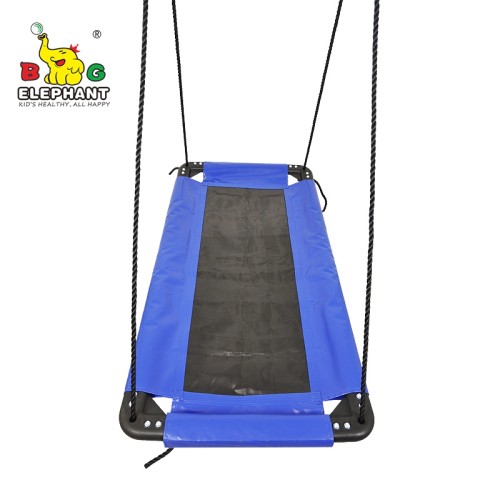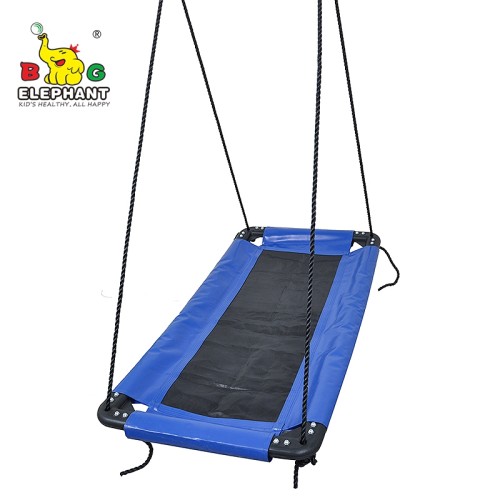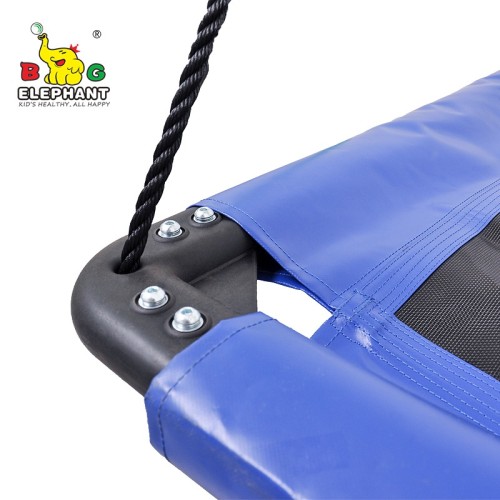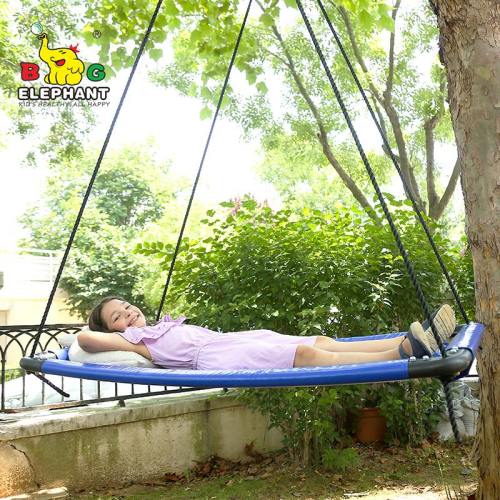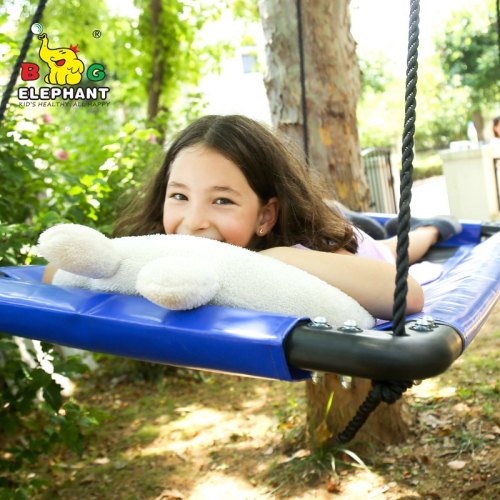 Soft Deluxe Rectangle Hanging Large Platform Mat Swing For Kids
Description
| | |
| --- | --- |
| Material | PE |
| Description | Soft Deluxe Hanging Large Platform Mat Swing For Kids |
| Color | Black+Blue |
| Unit Weight | 10kgs |
| Size | 145x73x8.5cm, rope 12mm x 1800mm |
| Packing | 140x23x10.5cm/1pc |
| Certifications | ISO9001,CE |
Esay to install:
At Big Elephant Play, we believe installing toddler swings for outside should be as easy as using one. Just a few minutes to put it together and your children will be able to share it with friends. You will find easy-to-follow instructions on how to assemble, store and care for your trampoline swing for kids. SWING, SPIN or do both at once with this spinner swing. You can easily hang it from a branch, on your porch, patio, or attach it to a swingset.
Supports multiple kids:
the extra-large size supports multiple kids swinging at once—so it's a great way for kids to play together at backyard parties or play dates.
Multiple ways to play:
kids can swing in many different ways on this oversized platform swing—sit, stand, Lie on it or make up your own new way to swing.
Weather-proof fabric:
comfy, breathable polypropylene mat stays dry in wet weather and provides extra comfort while kids are playing.